Legislation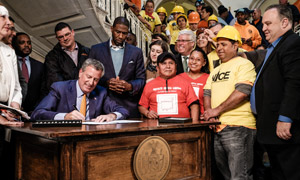 The legislative process and construction work have been historically—and continue to be intrinsically—intertwined. Whether through contracting opportunities, labor law, health and safety regulations, or the land use process, it is essential to actively participate in the process to increase market share for our contractors and members.
GNY LECET works closely with elected officials to support and create legislation that will bring strong labor and safety standards to all construction projects in New York City and Long Island.
We support the following standards to be considered whenever construction legislation is discussed:
Apprenticeship language
Prevailing Wage
Responsible economic development
Worker health and safety
Even playing field for contractors
Policy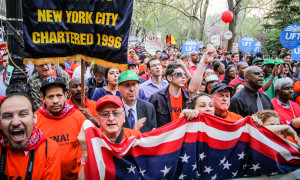 The structure of New York City and Long Island is such that very often city government agencies have a strong say in development and construction.
When policy is determined, we advocate for the inclusion of labor standards, job training, prevailing wage requirements on publicly subsidized developments, apprenticeship programs, and other guidelines.
We work diligently to make sure the following agencies create good, safe jobs:
New York City Housing Preservation and Development
New York City Housing Development Corporation
New York City Economic Development Corporation
New York City Housing Authority
Industrial Development Authorities (IDAs)